A Modern Twist on Pride and Prejudice
AMAZON BREAKTHROUGH NOVEL AWARD SEMI-FINALIST*
AUSTENESQUE REVIEWS FAVORITE MODERN ADAPTATION*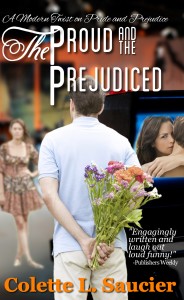 "Engagingly written & entertaining: Laugh-out-loud funny and filled with endearing characters, the novel's greatest strength is its masterful dialogue and the banter between the players. Skillfully rendered love scenes add heat to the romances, which the author keeps interesting through a roller coaster of plot twists." – Publishers Weekly

 eBook Available exclusively through Amazon for Kindle and Kindle Unlimited.
Print edition also available from Amazon and Barnes & Noble, or ask for it at your favorite book store!

"Romance and soap operas don't mix!"
For headwriter Alice McGillicutty, the past year has had enough drama. Her mother passed away, her last relationship ended in disaster, and now poor ratings are catapulting her long-running soap opera All My Tomorrows toward cancellation.
For comfort and creative inspiration, she begins reading The Edge of Darkness, an old melodramatic paperback she found among her mother's belongings.
When scandal rips Hollywood bad boy Peter Walsingham off the tabloids and into her studio, Alice doubts the small screen is big enough for his ego – or his entourage. In their battle of pride and prejudice, will Peter's vanity and arrogance compel Alice to write him out of her script, or can she find a role for him in All My Tomorrows?
This contemporary romance not only follows Alice and Peter as they wrestle with misunderstandings, pride, and prejudices, but also the trials and travails of Alexandra, the heroine of the absurdist novel The Edge of Darkness. Full chapters of the book-within-the-book are included as Alice reads and allows that story to influence her own.
Though the plot of the primary novel is vaguely reminiscent of Pride and Prejudice, Peter and Alice are no Darcy and Elizabeth but fully-formed characters from the twenty-first century.
(
The Proud and the Prejudiced
is an expanded an enhanced version of the *2013 previously-titled
All My Tomorrows
with 9900 more words than the original, 3 additional chapters, and 4 more scenes of our hero and heroine battling their pride and prejudices as well as their intense attraction to one another.)
"A thoroughly entertaining read – Peter and Alice have a fun and feisty relationship. Their confrontations are full of snappy dialogue and a tension that is more longing than overtly sexual. But when the sparks do fly, these two light up the room!" – InD'Tale Magazine
"5 out of 5 stars: Solidified the thoughts I had after reading Pulse and Prejudice: Saucier is a master storyteller. Her ability to keep the reader engaged throughout both works is fantastic." – Austenprose
"In the mood for an absorbing drama with unpredictable twists and intense romances? Originative, unique, and remarkable –  a Pride and Prejudice modern adaptation you do not want to miss! You will find much pleasure and enjoyment in this clever and inventive adaptation! I sure did!" – Austenesque Reviews
"Saucier tells a wonderful love story with a sensual flare that warms the heart. Romance at its best delivered on a silver platter."
– My Book Reviews
"Although it has plenty of light, funny moments, it also draws you in to care for the characters. Once I had started reading, I found it very hard to put this book down." – Austen Prequels and Sequels
"I really enjoyed reading this book and I have been trying for some time to find something as well developed and sturdy as these characterizations are. I found Alice and Peter to be a funny, witty couple with good senses of humor. My fondest wish is that they live happily ever after… I highly recommend this book to all readers who are looking for something original and fun to read." – Gaston Sanders, Author of: The Silent Heroes, Sirus Toad and the Grumpy Troll, The Mystery of the Missing Homework, and Cole's Fairyland Adventure.
"It's an amazing romance story with a sensual touch. Alice and Peter are more than Elizabeth and Darcy and they fill in their roles wonderfully. Such a cool re-telling that truly epitomizes 21st Century romances." – Rebecca Furtado
"Saucier tells a wonderful love story with a sensual flare that warms the heart. Romance at its best delivered on a silver platter." – Grammy Ellen's Book Reviews
"A very smart, comical and fast paced version of Pride & Prejudice." – Once Upon a Twilight
AUSTENPROSE DEBUT AUTHOR OF THE YEAR – 2012
Excerpt from The Proud and the Prejudiced

Alice walked down the hall aligned with doors emblazoned with the names of the soap stars, headed to Eileen's dressing room, and had no intention of, yet couldn't help overhearing Jack talk to Peter with his door ajar.
"So I heard a bunch of the cast is going to eighties night at this club in West Hollywood. Are you going?"
Alice came to a halt in the middle of the hall and squeezed her eyes shut speaking softly to herself. "Oh, please say no. Oh, please say no."
"Eighties night…in West Hollywood? You cannot be serious," Peter said, and Alice offered up a silent prayer of thanks. "I cannot think of any more deplorable waste of an evening."
"Come on; it'll be fun. There'll be dancing, and it would be good for you to get better acquainted with the other actors."
"If you are planning to go, then I am certain it is because my new sister will be there."
"What? Oh, well, yeah. Sienna, I mean Giselle said I should come. Don't tell me you're still pissed off about that."
Alice strained to hear, even squinting as though that would help, but Peter didn't respond to Jack's last comment.
"You know I hate to dance," he said, "especially to eighties music. That has to have been the worst decade in the history of music. And why should I become acquainted with the other actors on this soap opera? I'm only here temporarily."
Alice jumped when Eileen burst out of her dressing room and yelled her name. Shit. She hoped Peter and Jack didn't figure out she'd been eavesdropping.
"Oh, yes, it's ladies night," Eileen sang out, "and it's eighties night. Yes, it's eighties night, and the mood is right." She came up beside Alice, with arms raised and snapping in time to her improvised song, and bumped her hip against Alice's, and Alice had no choice but to bump back.
As Eileen continued to sing, melding her own lyrics into a medley with "we need the bump – gotta have the bump," Alice laughed as they bent their knees and bumped harder until Peter's door opened wide, and he and Jack stepped out into the hall just in time to see the tail end of their performance.
"So I gather you'll both be there tonight?" Jack asked.
"Wouldn't miss it!" Alice's words rolled out with her laughter. "You coming, Jack?"
"Yeah, Giselle invited me. Sounds like fun."
"So, Miss McGillicutty," Peter said, amused skepticism in his tone and flickering on the corners of his mouth, "you enjoy this eighties music."
Alice flared her eyes at him in challenge. "Sure, why not? Eighties music is awesome. I might even dress up like Madonna."
He tilted his head and arched his eyebrow. "With a cone bra?"
"No, that's nineties Madonna. I'm talking about eighties Madonna, with the lace gloves and rosaries."
"I think Madonna is in her eighties by now."
"It's just for fun. I guess you wouldn't understand."
Jack glanced at his watch then tapped Peter on the shoulder. "We need to go if we're going to pick up Winnie."
"Yes," Alice said. "You wouldn't want to keep Winnie waiting. I'll see you tonight, Jack," she called out over Peter's shoulder.
"I'll see you there as well," Peter said before turning to go, and a chill rushed over Alice. Then Peter looked back at Eileen. "Oh, and, by the way, it's 'We Need the Funk' – not bump – and it's from the seventies, not eighties." Then he walked away, with Alice stunned, speechless, and frozen in place.
"C'mon, Alice," Eileen said. "We need to go, too."
"Crap! Why the hell is he coming? I specifically heard him tell Jack that he hated the eighties. He called it a 'deplorable waste of an evening.' I can't believe he'd change his mind."
Eileen smiled at her friend with brows raised. "Oh, can't you, now?"
"What are you talking about?"
"Mmmhmm. Go ahead, play coy with me. He changed his mind when he found out you were coming."
Alice rolled her eyes. "Don't be ridiculous. He despises me for turning him into Sienna's brother. The only time he even speaks to me is to criticize. He has nothing but contempt for me and everything to do with the show."
"If you say so," Eileen said, her intonations like notes on a xylophone.
"For an actress, you don't sound very convincing."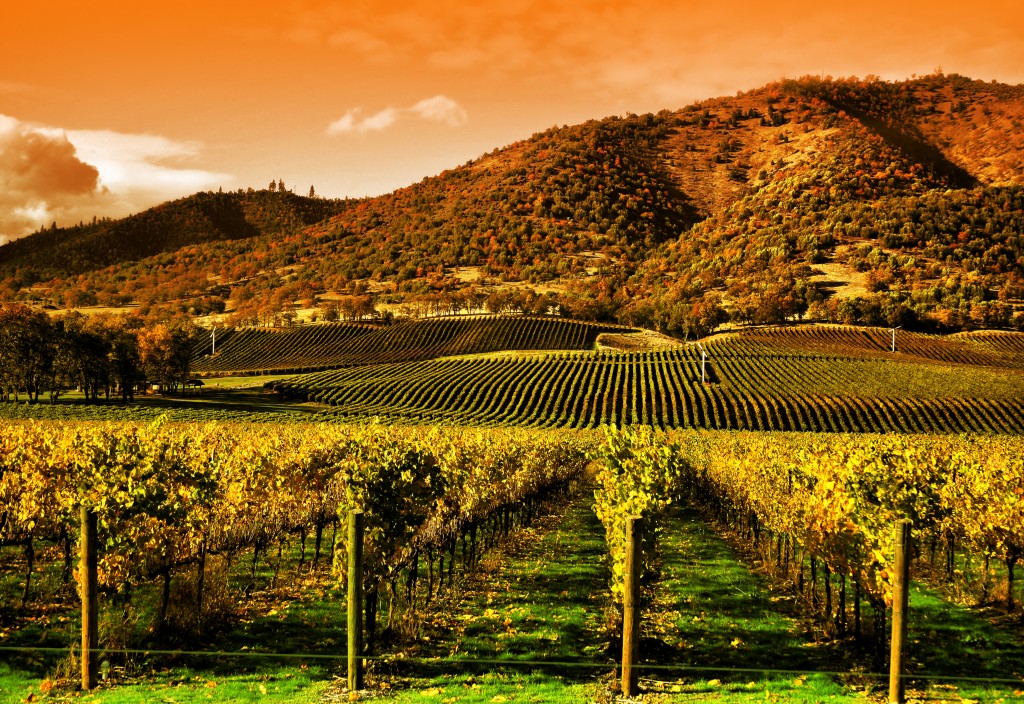 Review
I liked the idea of having a mini-story running through the main story.  It;'s an amazing romance story with a sensual touch. Alice and Peter are more than Elizabeth and Darcy and they fill in their roles wonderfully. Such a cool re-telling that truly epitomizes   st Century romances.